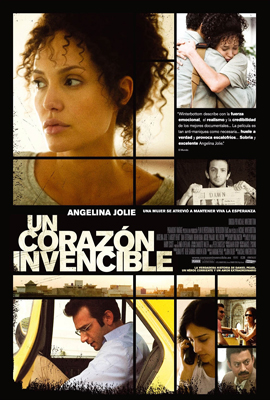 On January 23, 2002, Mariane Pearl's world changed forever. Her husband Daniel, South Asia bureau chief for the Wall Street Journal, was researching a story on shoe bomber Richard Reid. The story drew them to Karachi where a go-between had promised access to an elusive source. As Danny left for the meeting, he told Mariane he might be late for dinner. He never returned.
In the face of death, Danny's spirit of defiance and his unflinching belief in the power of journalism led Mariane to write about his disappearance, the intense effort to find him and his eventual murder in her memoir A Mighty Heart: The Brave Life and Death of My Husband Danny Pearl. Six months pregnant when the ordeal began, she was carrying a son that Danny hoped to name Adam. She wrote the book to introduce Adam to the father he would never meet. Transcending religion, race and nationality, Mariane's courageous desire to rise above the bitterness and hatred that continues to plague this post 9/11 world, serves as the purest expression of the joy of life she and Danny shared.
***
Based on true story.. A tragic story about an American journalist for Wall Street Journal named Daniel Pearl who horribly murdered by a group of terrorists in Karachi, Pakistan. A good husband of - also a journalist - a woman named Mariane Pearl were going to an interview with Richard Reid, related to a bombing incident and he would have the complete information about it. But until late at night Daniel hasn't come home, and Mariane starts to worry about where his presence might be. After days, full of effort from all parties [Pakistan secret agent till the government] to find and bring Daniel home. But unfortunately he cannot be saved, and he was murdered by the terrorists... he was beheaded.
Angelina's roles here are very.. VERY Oscar-worthy. She can speak in France accent perfectly! So much worth to watch.. Touching as well, especially in the end. It shows how danger the work of a journalist really is [my dream job since I were in the junior high, though]. How journalists should have explicit laws about their own safety insurance and guarantee [especially for the news and war reporters and journalists]. This movie educates a lot...
Five stars, err... for me, it's even more :)